The Muccheria
Residence
Apartments for couples in Tuscany
A San Vincenzo
Immersed in the green vegetation typical of the Tuscan countryside, La Muccheria is the ideal get away for a romantic holiday. As an unforgettable spot for your Honeymoon or anniversary or simply as a present to yourselves for a weekend of escape, alone or in the company of good friends. It is also the perfect place for working in a relaxing atmosphere far away from the daily stress of your office in the city.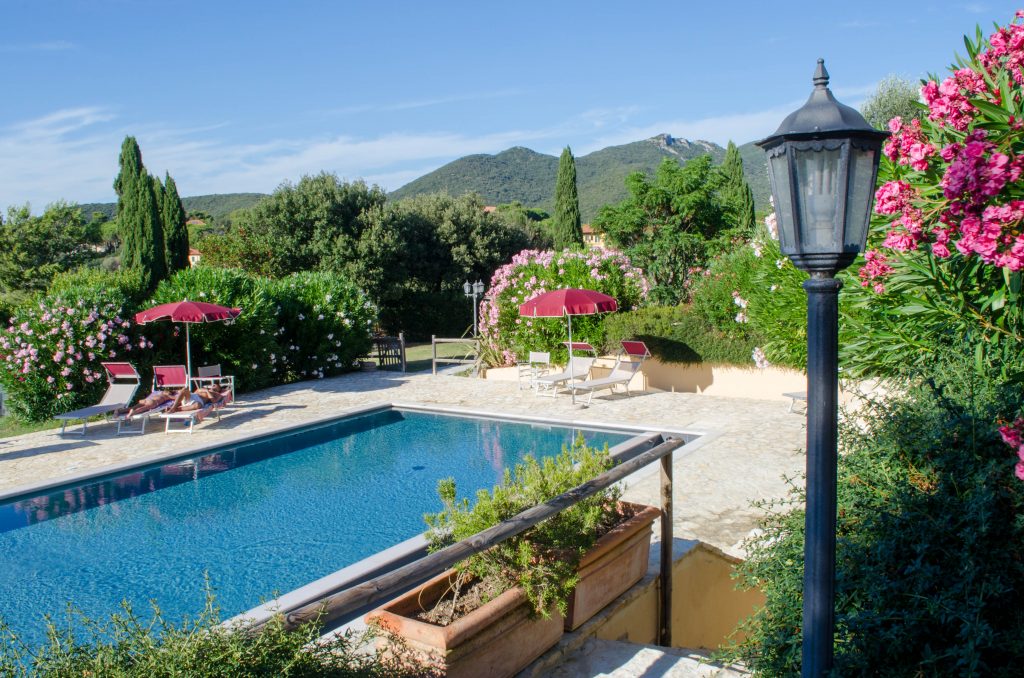 The origins of the Muccheria are those of a farming estate built many years ago in the hills above San Vincenzo, located in the northern part of the Maremma Toscana. Given its stupendous location, the entire estate was restored and transformed into studio apartments in 1986. Nestled in the hills far above the small coastal town of San Vincenzo, the estate has a natural quiet and tranquillity that begins to relax you the moment you alight from your car upon arrival. A mere 5 kilometres from the Mediterranean Sea, whose splendour is presented to you 150 meters below, from here you can reach the beaches in minutes or go for hikes on the trails immediately outside of the estate. The Muccheria's position makes for enchanting sunsets every evening as well as refreshing sea breezes all during the summer months.
The guests of the Muccheria have the opportunity to use the exclusive terrace or the internal dining room for the breakfast service (depending on the season) of the Relais Poggio ai Santi situated just a few steps away. Both with breath taking vistas of the principle islands of the Tuscan Archipelago as well as the island of Corsica. Guests may also choose to dine at our restaurant Il Sale, whose cuisine is oriented towards the simplicity of its products as well as the tastes and aromas of the local area with a particular emphasis on organic ingredients, products that are "zero kilometre" and knowledge of the territory's culinary values. Most of our ingredients arrive directly from our own organic garden. Love, Respect, Taste and Harmony, these are the rules of Il Sale.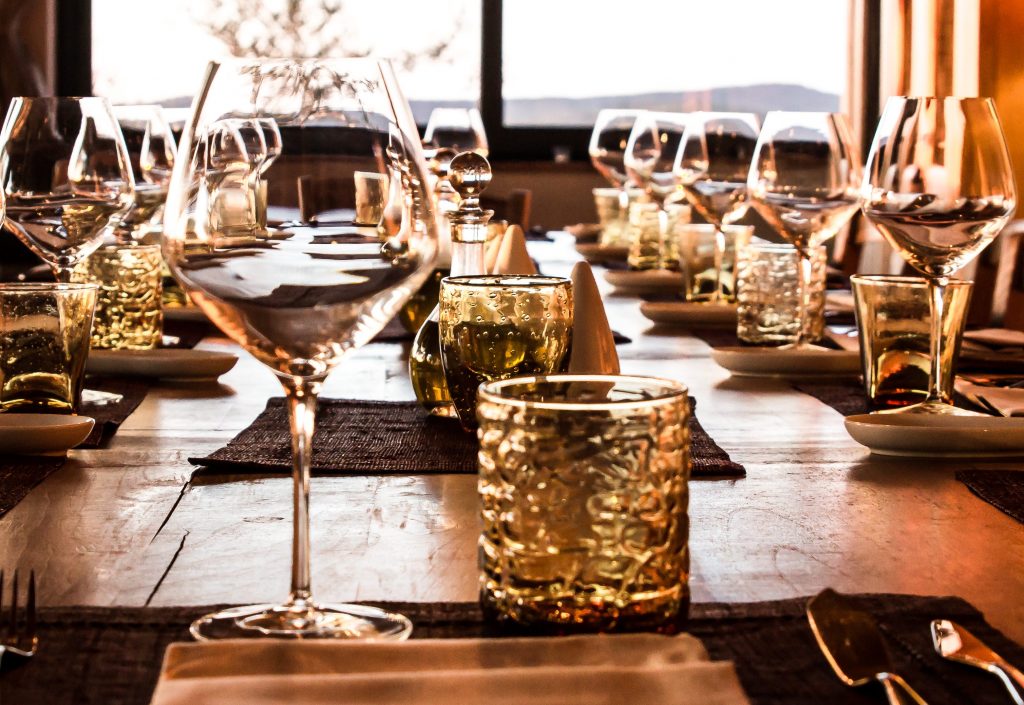 Our staff is always available to offer information, suggest local outings or visits to Tuscany's cities of art and history as well as tours of local cantinas for wine tastings. For those who wish easy days of relaxation and coddling the area's local thermal springs in nearby Venturina or Sassetta offer exactly that. Liberty and intimacy, the hallmarks of the Muccheria, we offer these qualities as well as all the amenities that a hotel can give you
Apartments
The apartments are composed of a living room with a furnished "cooking corner", a bedroom, a bathroom and an area [...]
go to section
Restaurant
Restaurant Il Sale Allow yourselves to be tempted by our restaurant Il Sale, your five senses will be well satisfied, [...]
go to section
Bar
Immersed in the splendid park of the Relais Poggio ai Santi with an ambiance of tasteful, vintage chic the Sal8 [...]
go to section