Dogs of the Muccheria
We have thought of every comfort for your dog and his or her vacation near the sea.
Dogs are welcome in all of the areas of the Muccheria and Poggio ai Santi including the restaurant, bar and poolside. Here is a list of services we offer onsite:
- Dog beds
- Dog bowls
- Fenced-in field
- Dog pool coming soon!
- Washing area with shampoo and brushes (under construction!)
- Special menu for dogs at the restaurant

- - Useful contacts (vet and stores on our website)
- List of Dog Beaches (also on our site)
- Welcome kit with dob biscuits, info and poop bags
- Trekking from the residence
- Excursion reservations


In San Vincenzo, dogs are a welcome presence and are met with warm hospitality. They are allowed in all of the Val di Cornia Parks as well! There are (at least) three dog beaches nearby with "free beach" areas and also ombrella rentals. See "What to do". In the area, there are many nature parks and trails for hiking, and in the off season, dogs are welcome on any beach!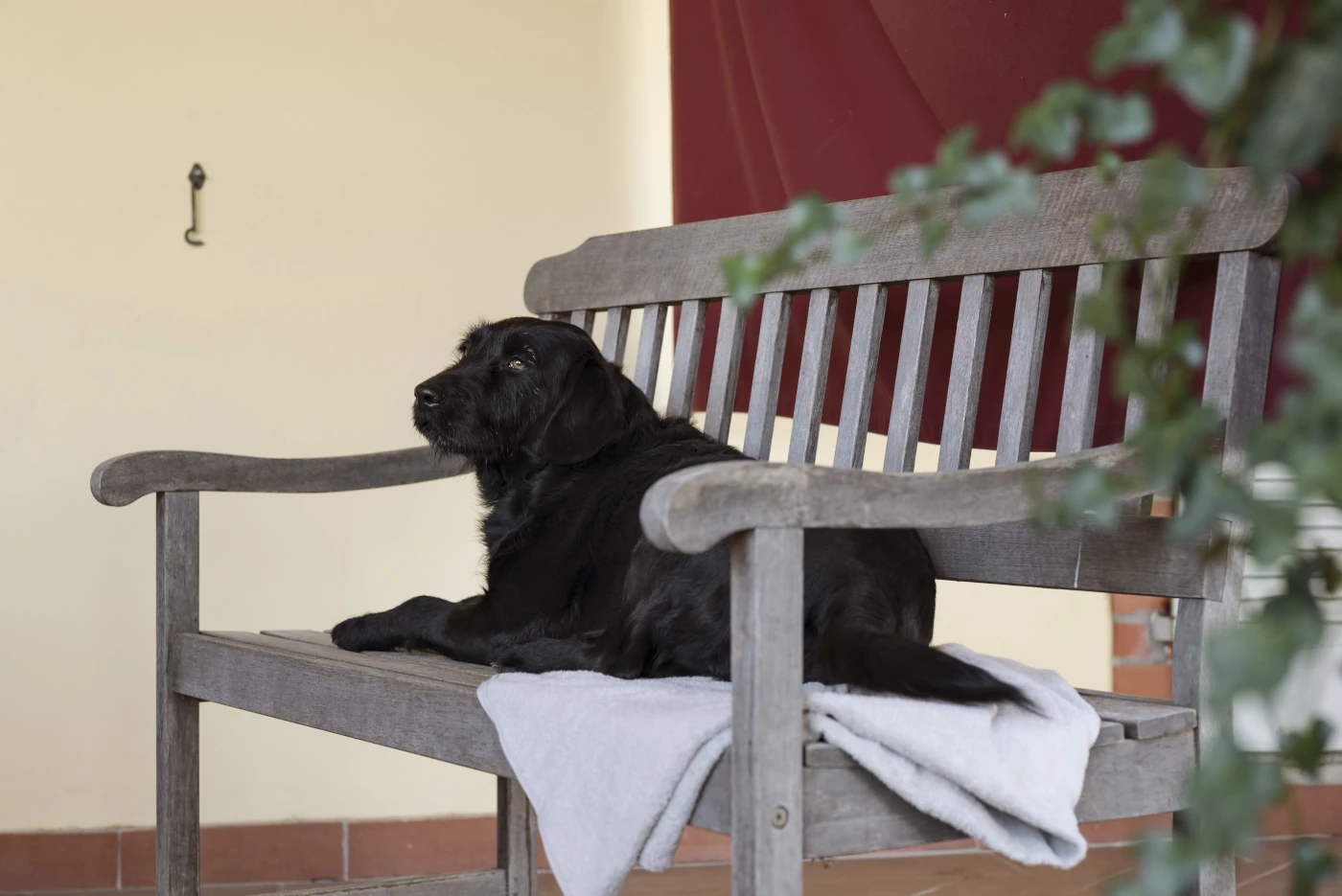 Useful Contacts
Clinica Veterinaria Pet Vet
Via Pitagora 42, san Vincenzo
+39 0565 70144
______________
Clinica Veterinaria Melosi
Via circonvallazione 25, cecina
+39 0586 683649
______________
Agri Pet Garden
Piazza Giovanni XXIII, 3, 57027 San Vincenzo
+39 0565 1931414
______________
Dog Beach
Strada Provinciale della Principessa, 120U, San Vincenzo
Per prenotazione ombrelloni/for ombrella reservations
info@dog-beach.it - +39 345 9434442
______________
Shampoo & Coccole Toelettatura
Via del castelluccio 16, San Vincenzo
+39 348 485962